Many people in Maine rely on the Supplemental Nutrition Assistance Program (SNAP) to put food on the table. However, finding a place to buy fresh, healthy food with an EBT card can be challenging.
Fortunately, there are meat markets in Maine that accept EBT for payment, making it easier for SNAP recipients to access high-quality protein sources.
These meat markets offer a wide variety of meats, including beef, pork, chicken and fish. Some even offer specialty items like wild game and locally raised meats.
In addition, some of these meat markets are at local farms. Others are producers that set up shop at local Maine farmers' markets.
By accepting EBT, these markets are helping to ensure that all Mainers have access to healthy, nutritious food. In addition, many of these markets are located in rural areas, where access to fresh food can be especially limited.
Photo credit: Adobe Photos.
Meat Markets in Maine that Accept EBT
Meat markets that accept EBT payments can process transactions using the same equipment as debit card transactions. Customers can use their EBT card to purchase eligible items, including meat, poultry and fish.
As I mentioned, this includes many of Maine's farmers' markets that are set up to accept electronic payments.
Also, don't forget about Maine Harvest Bucks. It is a program that provides bonus dollars for SNAP customers who shop at participating farmers' markets.
Customers can receive $1 in Maine Harvest Bucks for every $1 spent using their EBT card at participating farmers' markets.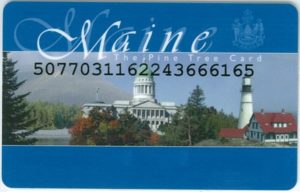 Tips for getting a fresh Thanksgiving turkey.
Southern Maine farmers markets selling meat
Here is a bulleted list of farmers markets in Southern Maine that sell meat and accept SNAP/EBT payments. I'm defining meat as being from animals as well as fish and other seafood:
Alan Day Community Market
Berwick Winter Farmers' Market
Bridgton Farmers' Market
Brunswick Farmers' Market
Brunswick-Topsham Land Trust Farmers' Market
Freeport Farmers' Market
Kennebunk Farmers' Market
Kittery Community Market
North Berwick Farmers' Market
Portland Farmers' Market – Deering Oaks
Sanford Farmers' Market
Tri-Town Winter Farmers Market
Windham Farmers' Market
You can use the Maine Farmers Market website to find a meat market near you that takes EBT.
If you're a SNAP recipient in Maine, it's worth checking out your local meat market to see if they accept EBT. Not only will you be able to access fresh, healthy meat, but you'll also be supporting local farmers and businesses.