Thanks for visiting Southern Maine on the Cheap.
You probably want to know a bit about me, right?
Who am I and what the heck do *I* know about Southern Maine and living on the cheap?
For starters, when I did my Ancestry DNA a few years ago, one of my results was this: Southern Maine Settlers.
That's right, my mother's side of the family has been in Maine since the 1700s.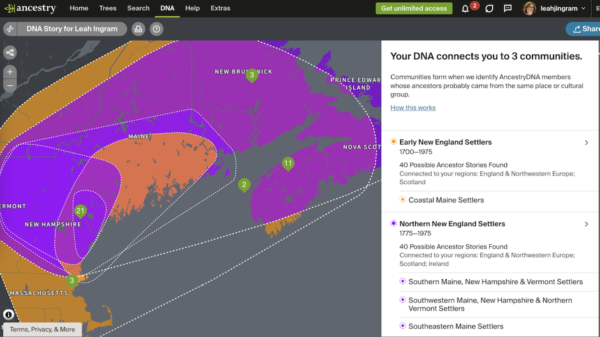 I spent my childhood summers and holidays with my grandparents in Kezar Falls, now called Parsonsfield, in northwest York County.
Now, my husband and I live in Kennebunk. That's us with our daughters and dogs at Gooch's.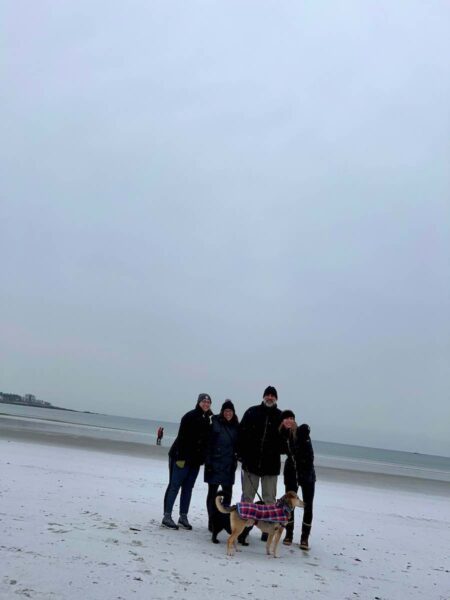 We also bought a beach cottage in Wells. I'm still trying to figure out the backroads to avoid Route 1 summer traffic. Although now that I'm familiar with the Wells tide charts, I have a better sense of navigating summer traffic.
As far as living on the cheap? Well, I'm the author of 15 books–one of them is called Suddenly Frugal: How to Live Happier and Healthier for Less. Plus, I've been a blogger since 2008.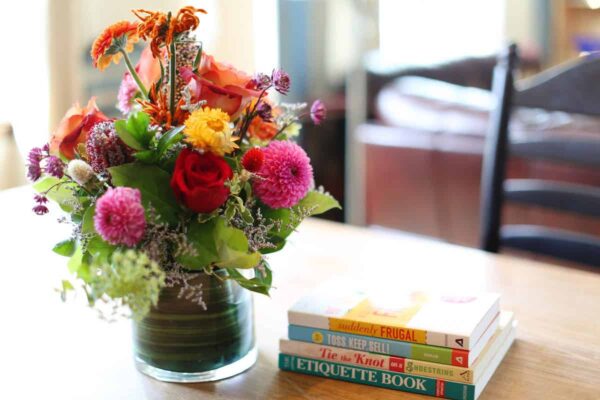 Regardless of what topic I'm covering on my blog or in my books, my goals are threefold:
1. answer questions about spending money
2. solve problems that readers face
3. provide resources in a detailed, thorough and well-researched way
In the meantime, you can become a fan of Southern Maine on the Cheap on Facebook.
I'd love it if you can share your experience about the wicked fun things you like to do (or want to do) in Southern Maine. Maybe you'll even inspire a story idea or two.
Let me know if you have any questions.
Leah