Wondering what to do in Ogunquit? This summer, the community is hosting two sets of free concerts.
They feature live music from popular local acts, including original music as well as tribute bands.
In inclement weather, concerts are relocated indoors to the Dunaway Center, 23 School St, Ogunquit.
Free Music in the Park on Sunday Evenings in Ogunquit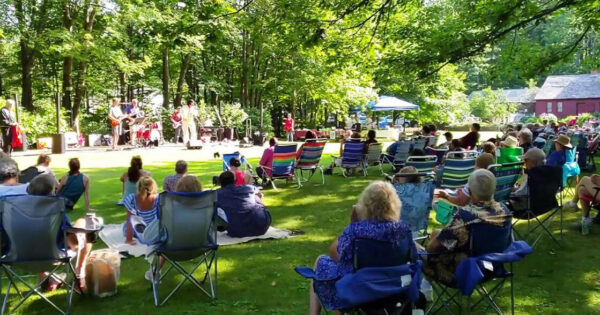 Music in the Park is held at 5:30PM on each Sunday through September 10 at the Dorothea Grant Jacobs Common in front of the Ogunquit Heritage Museum.
If you want to make a day of it, the museum is open until 5pm and is free.
Free Music in the Cove on Wednesdays and Fridays in Ogunquit
Music in the Cove is on the Common in Perkins Cove, a waterfront area of Ogunquit. These free concerts are held on most Wednesdays and Fridays at 6pm through September 6.
If you don't want to drive to Perkins Cove, hike the Marginal Way from downtown Ogunquit to the cove. That's because Perkins Cove is located at the Southern terminus of the Marginal Way.
Or catch the Ogunquit Trolley.