If you're planning your summer vacation now, I wanted to tell you about kids free bowling in Maine.
That is, through the organization KidsBowlFree, I've identified a handful of Southern Maine bowling alleys that allow kids to bowl for free over the summer.
This is a great option if you don't have day camp options.
Or, your family is vacationing in Maine and are looking for a rainy day activity.
Unfortunately, none of the candlepin bowling alleys I've covered participate in kids free bowling per se.
However, they may offer special kids pricing.
On the other hand, if you're interested in going "regular" bowling and want to know where your kids can do that for free, read on.
What is the Kids Free Bowling program
So, what exactly is KidsBowlFree?
It's a program that's been around since 2007 to let children bowl two games for free each day.
I first wrote about Kids Bowl Free for Parade Magazine in 2013.
All parents need to do is register their children.
Then, you just visit participating bowling alleys for those two free bowling games per day.
However, some bowling alleys restrict the age of how they define "kids."
At the Maine bowling centers in the Kids Bowl Free program, they all say kids as young as 2 or as old as 15 (aka young teens) are eligible to participate.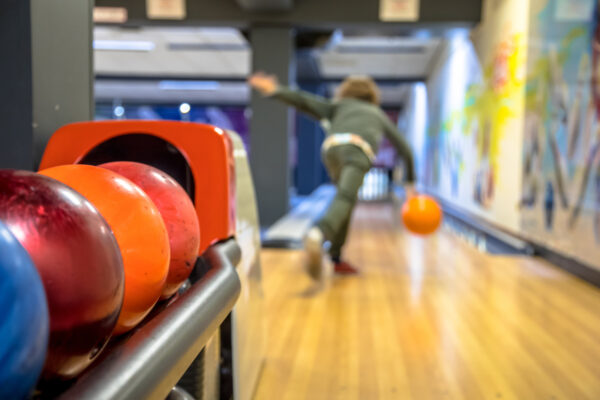 Adobe Photos
Where to go for kids free bowling
These are the bowling alleys in Southern Maine that participate in Kids Bowl Free.
I've included the dates and times when the program is active as well as any other details you need to know about where to take your kids to bowl for free in Southern Maine.
In addition, you'll need to register first before showing up to bowl.
Finally, the free bowling offer does not include shoes.
So, bring your own (if you have them) or be prepared to rent them at the alley.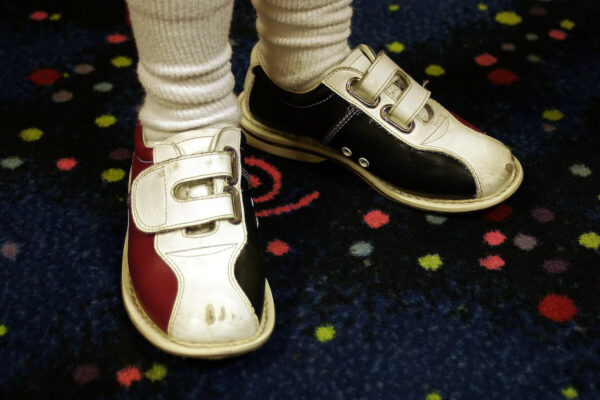 Adobe Photos
Junction Bowl
7 Railroad Avenue, Gorham, Maine
The Kids Bowl Free program starts on June 1 at Junction Bowl in Gorham.
Then, it goes through August 31st.
Free bowling is available during weekdays only, Monday through Friday, from 11 a.m. to 4 p.m.
In other words, weekends are excluded.
Smitty's Game Lab
1327 Main Street, Sanford, Maine
Smitty's Game Lab offers Kids Free Bowling between June 5 and August 31.
On Mondays through Thursday, free bowling is from when the alley opens until 9 p.m.
However, on Fridays, the free bowling times are from opening until 6 p.m. only.
Weekends are excluded.
Spare Time Portland
867 Riverside Street, Portland, Maine
Note: the address listed for Spare Time Portland in the Kids Bowl Free directory is wrong.
The correct address is above.
Anyway, as far as free bowling goes, Spare Time Portland offers it from May 1 through September 30.
Also, free bowling is available seven days a week, open to close.
However, on Friday and Saturday, free bowling ends at 6 p.m.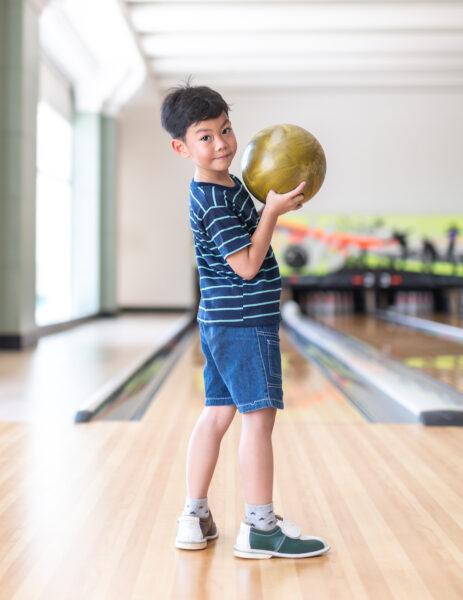 Adobe Photos
Final thoughts on kids free bowling in Maine
Here is a link to the Kids Bowl Free directory.
This is where you'll go to register your kids for their free bowling sessions.
Also, if you're traveling elsewhere and want to find other bowling alleys with this program, you can use that link, too.
Finally, if you know of other bowling alleys that offer free bowling for children, please let me know.