The Maine Outdoor Film Festival debuted in 2012. It is a collection of movies about the outdoors that are mostly shown outside. That's perfect for summer in Southern Maine.
This film festival is based in Portland. However, over the years, the Maine Outdoor Film Festival has added other venues for showing movies under the night sky.
Think of it like Maine drive-in movie theaters, minus the cars. You can purchase full event passes or individual screening tickets at the Maine Outdoor Film Festival website.
You can also watch free movies outdoors in Freeport.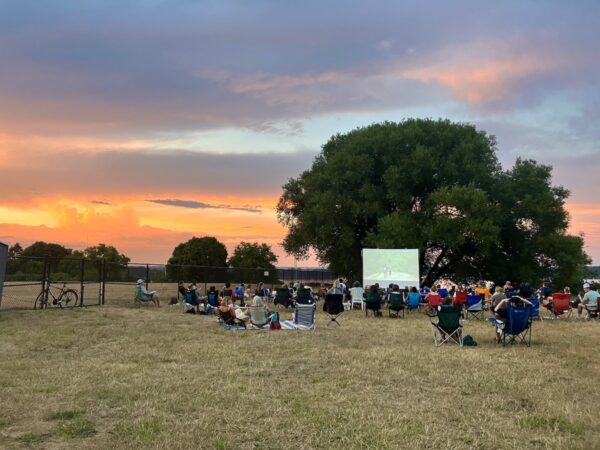 When is the Maine Outdoor Film Festival
Previously, this film event was held in August. However, in 2023, it is entirely in July.
So, from July 20 through July 30, 2023, ticket holders can see dozens of films about people, places and things, all set in the outdoors. Film subject matter does not have to be Maine-centric although many are.
For example, my friend Bob Krist has a film in the festival. It's called Willis Beal: A Life in the Water. It's a 10-minute movie that takes a look at the life of legendary Downeast boat builder Willis Beal of Beals Island. His short is showing on July 27, 2023.
Venues in Portland
As mentioned, many screenings are outdoors. So, there are a number of venues in Southern Maine where you can pull up a lawn chair and watch films under the stars.
Here are some of the Portland venues and films for this years film festival (film selections are subject to change):
SPACE – July 24, 3:30pm.

A LONG WAY FROM NOWHERE – Paul Scheuring, Chris Ward – 60 Min.

Salt Institute for Documentary Studies at MECA&D – July 25, 6:45pm

THE UNDERSTORY – Hannah Irvine – 16 Min;

A ONE WAY PASSAGE BACK – Jeannette Berman – 6 Min;

SENTINELS – Matthew Luhrman – 15 Min;
SMOOTH FEATHER

A SEA CHANGE – GoodFight Media – 22 Min.

Urban Farm Fermentory & Gruit Brewing Co July 26, 8pm.

FOIL THE STRAIT – Mark Tantrum – 28 Min;
WHEN WORLDS COLLIDE – Genevieve Sulway – 18 Min;
THE DISTANCE I'VE TRAVELLED – Daniel Hasel, Joni Hasel – 15 Min;
BURDEN OF TIME – Xenia Alexandra – 5 Min
MY PHANTOM – Line van den Berg – 12 Min;
RURAL RUNNERS – Forest Woodward – 29 Min; #MOCRAZYSTRONG – Jamie MoCrazy, Mark Locki – 18 Min;
ELEVATED – Palmer Morse – 15 Min.

Maine Studio Works – July 27, 12:00pm.

GROWING THROUGH COVID-19 – Genevieve Skehan – 91 Min.

Apres – July 29, 1:30pm.

BLUEBERRY LAND: EPGOMANEGATI – Brian Francis – 40 Min.

Eastern Promenade – July 29, 8:00pm.

DRIVING SWEEP – Gregory Cairns – 10 Min;

THE BEAR COAST – Andrew Ackerman – 17 Min;

BAGUS LAGI – THE DREAM NEVER ENDS – Alexandre Ribas – 25 Min;

WILLIS BEAL: A LIFE ON THE WATER – Bob Krist – 11 Min;

LOVE – Tara Reynvaan Kerzhner – 15 Min;

DARK NIGHTS GOLDEN DAYS – Jamie Oshima – 49 Min.
MOFF vs MIFF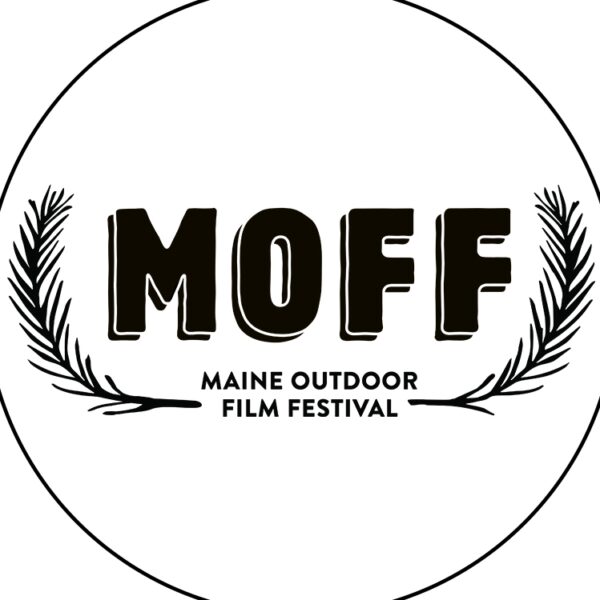 The acronym for the Maine Outdoor Film Festival is MOFF. Many people get it mixed up with MIFF. That's the acronym for the Maine International Film Festival.
MIFF is an entirely different event. It's a more traditional film festival in that the films do not have to have a theme of being outdoors like MOFF does. Also, it's held in Waterville, Maine, which is where Colby College is located. The dates for MIFF are July 7-16, 2023.
Maine Outdoor Film Festival tour
After MOFF ends, the film festival goes on tour. In August, September and early October, the organizers bring a hand-picked collection of films to other locations in Maine.
Some of these locations are within Southern Maine.
The Southern Maine towns (or close by) where you'll be able to catch movies from the film festival tour include:
Bethel
Falmouth
Ogunquit
Scarborough
Westbrook
Some of the films are shown in public parks that have dog-friendly beaches.