While drive-in movie theaters may be a thing of the past, in Maine they are not.
According to Stacker.com, currently there are 177 drive-ins left in the United States. However, when ranking states by those that have the most and fewest drive-in movie theaters still showing films, guess where Maine stands?
Stacker ranks Maine in the number three spot for having the most working drive-in movie theaters left. Only Vermont and New Hampshire have more remaining drive-in movie theaters per capita.
Currently, Maine has seven functioning drive-in movie theaters. And three of them are in Southern Maine. One of these locations is newly reopened.
Where are the Maine drive-in movie theaters
Maine was one of the first states to have a drive-in theater. It was when the Saco Drive-In opened in 1939. That's the same year that Judy Garland starred in "The Wizard of Oz."
However, it was not until the 1950s that drive-in theaters became truly popular in Maine. At the peak, there were 39 drive-ins.
So, where are the remaining drive-in cinemas in Southern Maine?
Here's a bit about each of these outdoor movie theaters.
Bridgton Twin Drive-In Theatre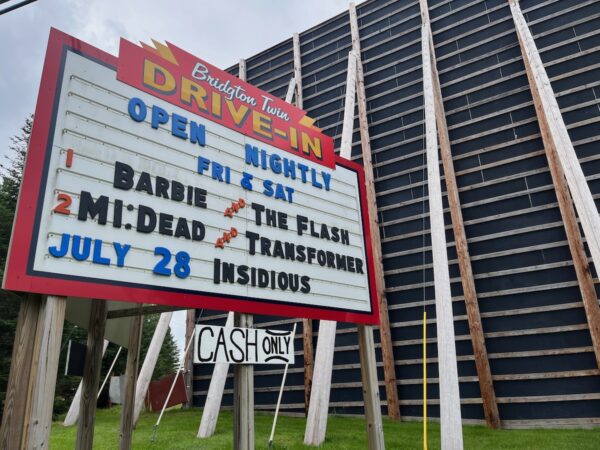 This Maine theater has been in operation since 1957 and has become a beloved local landmark. The drive-in can accommodate 360 cars total. Screen One has space for 220 cars; Screen Two has space for 140 cars.
The Bridgton Twin Drive-in movie theater kicked off the 2023 outdoor cinema season with these films: "The Little Mermaid," "Guardians of the Galaxy" and "Fast X."
While the sign at the entrance says cash only for tickets, the theater has changed things up a bit. For starters, up to four hours before the movie begins, you can buy tickets online via Eventbrite. Then, once that time has elapsed, the theater will post on its Facebook page how many tickets remain. Finally, you can buy those remaining tickets, cash only, on a first come, first-served basis.
The Bridgton Twin Drive-In movie theater is located at 383 Portland Road in Bridgton, Maine.
Saco Drive-In Theater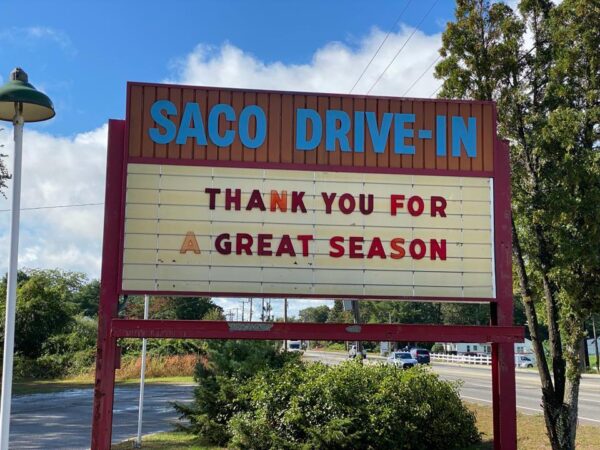 The Saco Drive-In Theater was reborn in 2023. That is, this drive-in, located on Route 1, had fallen into disrepair over time. It really looked like its days were numbered.
Then, an amusement park across the street called Aquaboggan, decided to save it. The Saco Drive-In reopened on Memorial Day weekend 2023 with the showing of these two movies: "The Super Mario Bros. Movie" and "Puss in Boots: The Last Wish."
Moviegoers can visit the Saco Drive-In Facebook page to learn more about ticket availability for showings.
The Saco Drive-In is located at 980 Portland Road in Saco, Maine.
Prides Corner Drive-In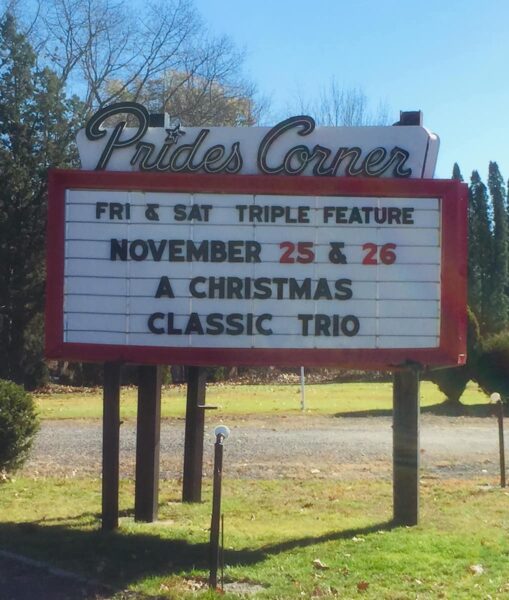 Most people think about drive-in movie theaters as being a warm-weather activity. And they would be right in most instances.
Except Prides Corner Drive-In in Westbrook has made it a habit of having a Christmas film festival long after the tourists have gone home. Called the Christmas Classic Trio, it usually happens the last weekend in November or the weekend after Thanksgiving–whichever comes first. The drive-in uses this event to close out the season for good.
In 2022, the trifecta of Christmas movies was "The Polar Express," "Elf" and "Christmas Vacation."
You can get details about upcoming movies on the Prides Corner Drive-In Facebook page, including which films they will be showing for the 2023 summer season.
Prides Corner Drive-In is located at 651 Bridgton Road in Westbrook, Maine.
Final thoughts on drive-in movie theaters in Maine
Whether you grew up going to drive-ins or have never been, you'll find that Maine's drive-in theaters offer a unique and nostalgic way to enjoy movies with family and friends.
Drive-ins provide a fun and affordable alternative to traditional movie theaters–especially if you're not ready to see films indoors yet. Plus, they are a great way to spend a summer evening under the stars.
Finally, many drive-in movie theaters are dog-friendly venues–yet another place in Maine where you can enjoy time with your pup.
Here are some ideas on how to visit every drive-in movie theaters across America.