Blue Star Museums is a partnership between the National Endowment for the Arts and Blue Star Families. It is in collaboration with the Department of Defense and museums across America.
The Blue Star Museums program offers free entry to the nation's active-duty military personnel and their families, including National Guard and Reserve. Finally, there are dozens of museums nationwide that participate in Blue Star Museums.
When is the Blue Star Museums program active
Each year, the Blue Star Museums program is activated on Armed Forces Day and then pauses on Labor Day. Armed Forces Day is celebrated annually on the third Saturday in May.
So, for this year, Armed Forces Day is May 20, 2023. Labor Day is Monday, September 4, 2023.
Blue Star Museums free admission
There are six cultural attractions in Southern Maine that participate in the Blue Star Museums free admission program. Here they are listed in alphabetical order by location.
Bridgton
Rufus Porter Museum of Art and Ingenuity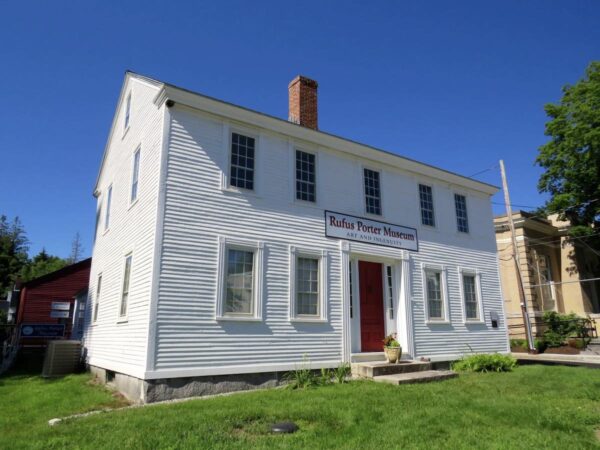 The Rufus Porter Museum of Art and Ingenuity promotes and preserves the life and legacy of Rufus Porter, a recognized folk artist. However, he was so much more than a painter.
On the one hand, Porter was also an inventor and musician. On the other hand, he was a founding publisher, editor and writer for Scientific American, still in publication today.
Bridgton, Maine, was where he spent his childhood.
Finally, the 2023 Season for the museum is June 10 through October 7, 2023.
Kennebunk
Brick Store Museum
In addition to offering military families free admission through Blue Star Museums, there are two other times during the year when everyone can enjoy free admission at the Brick Store Museum in Kennebunk.
One, museum admission is free every Tuesday for everyone June through December.
Two, Friday Art Nights! are held on select Fridays from June through September.
Finally, the Museum is open for free from 5:00pm to 7:00pm for visitors to explore exhibitions after-hours and enjoy an art activity (for all ages!).
Kennbunkport
Sheldon Cooper from TV's "The Big Bang Theory" would be in heaven at the Seashore Trolley Museum. This popular Kennebunkport attraction is entirely about trains.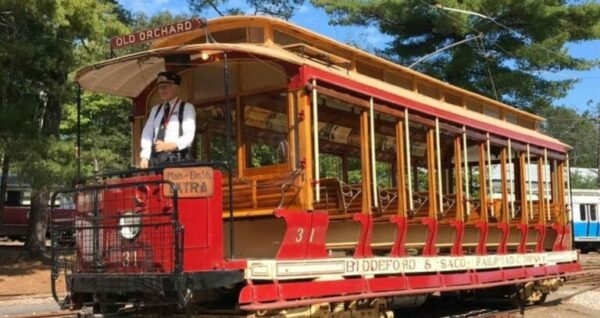 The Seashore Trolley Museum season lines up nicely with Blue Star Museums' schedule. It will reopen on May 6, 2023, a few weeks before Armed Forces Day.
From there it is open on weekends in May. Then, from June 1 through October 30, the Seashore Trolley Museum is open Wednesdays through Sundays. As you know the Blue Star Museums free admission expires on Labor Day.
Portland
Founded in 1822, the Maine Historical Society is the third oldest state historical society in the United States. Located in downtown Portland, the Maine Historical Society includes the Wadsworth–Longfellow House (it was the writer's childhood home) and Longfellow Garden as well as, the museum, store, the Brown Research Library and the Maine Memory Network, a digital museum.
The Portland Museum of Art is one of a handful of museums in Southern Maine that participates in Blue Star Museums. It also offers other opportunities throughout the year for patrons to enjoy free admission.
York
The Old York Historical Society buildings reopen for the season each May. It sits on the grounds of one of the earliest English settlements in the country. Eventually, York became the seat of government for the Province of Maine and thrived as a center of maritime commerce.
Map of Blue Star Museums
If you'd like to check out all the participating Blue Star Museums in Maine or throughout the United States, please use this link to the Blue Star Museums map.