There are so many things to do in Freeport Maine. For starters, it's one of the best spots to go outlet shopping in Maine.
Also, Freeport is home to L.L. Bean's flagship store. My mom and her high school friends would make a pilgrimage to the store on weekends when there was nothing school-related going on.
That's because the Bean store was open 24 hours a day. It still is, though in 2020 and 2021, like so many other places, L.L. Bean closed its doors temporarily.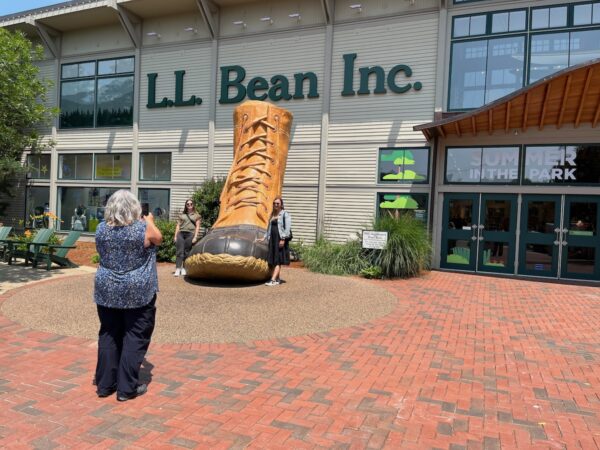 Things to do in Freeport Maine
These days, besides shopping at L.L. Bean or at the outlets, you'll find lots to do in Discovery Park, which is adjacent to the big L.L. Bean store.
Through the year L.L. Bean sponsors various things to do. For example, in the winter, you can go ice skating at a man-made rink in the park.
During the summer, there is Summer in the Park, with outdoor family movie night, trivia contests, concerts and more.
What to do in Freeport this weekend
Here is a roundup of things to do in Freeport this weekend.