For the longest time, SNAP EBT recipients–in Maine or elsewhere–didn't have the option to shop at grocery stores online. Thankfully, the USDA has a SNAP Online Purchasing Pilot program up and running now.
This gives SNAP recipients the option to grocery shop online using SNAP EBT benefits. The only catch? You cannot use SNAP EBT to pay for the delivery of your supermarket orders.
That makes sense, since nearly every retailer in Maine that participates in the program and offers delivery charges for this delivery. For example, if I wanted to order my groceries online from Target and have them delivered, I would have to hire a Shipt shopper.
That's why, whether you use SNAP EBT or not, I always recommend doing grocery pickup.
Pickup at most grocery stores is free. I've done online grocery shopping with Shaw's, Walmart and Target, and did not pay a pickup fee.
The only time I did pay a pick-up fee was when we used Hannaford to Go. And that's why I won't do online shopping at Hannaford anymore.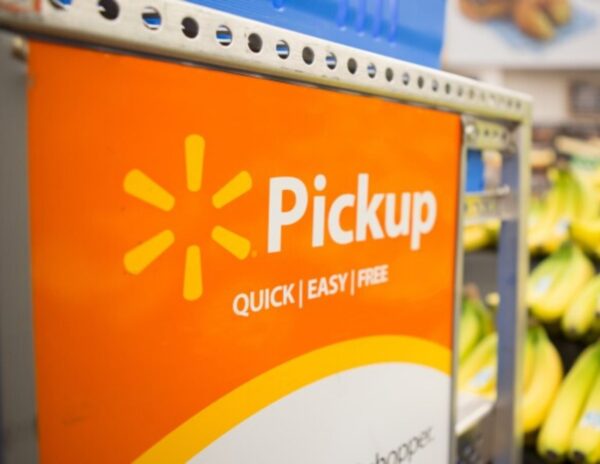 Maine grocery stores that accept EBT online
Before I get into the list of Maine grocery stores that accept EBT online, let me first explain these two acronyms: SNAP and EBT.
SNAP stands for Supplemental Nutrition Assistance Program. It's what was commonly known as food stamps.
EBT stands for Electronic Benefits Transfer. According to the US Department of Agriculture, which runs the SNAP program, here is how EBT works:
"Electronic Benefits Transfer (EBT) is an electronic system that allows a Supplemental Nutrition Assistance Program (SNAP) participant to pay for food using SNAP benefits. When a participant shops at a SNAP authorized retail store, their SNAP EBT account is debited to reimburse the store for food that was purchased. EBT is in use in all 50 states, the District of Columbia, Puerto Rico, the Virgin Islands, and Guam."

USDA
Stores in Maine
So, what are the stores in Maine that take SNAP EBT online? There are nine all together.
Only eight have a physical presence in Maine. They are:
BJs Wholesale Club
Hannaford
Sam's Club Scan and Go
Shaws
Tozier's Family Market
Walmart
Whole Foods
The ninth store is Amazon. This article explains how to use SNAP EBT on Amazon when shopping for groceries.
What can you buy at the grocery store using SNAP EBT
The USDA is specific about what you can and cannot use SNAP benefits to purchase when shopping at the grocery store–be it online or in person.
In fact, this is the specific list of allowed purchased using your EBT card:
Fruits and vegetables
Meat, poultry, and fish
Dairy products
Breads and cereals
Other foods such as snack foods and non-alcoholic beverages
Seeds and plants, which produce food for the household to eat
Other places in Maine to use SNAP EBT
Sure, this article focuses on grocery stores that accept EBT online. But did you know that there is another place to buy groceries that takes SNAP EBT and is not a store?
And that would be your local farmers markets in Maine. You'll discover that many of them are set up to take credit cards and also your EBT card.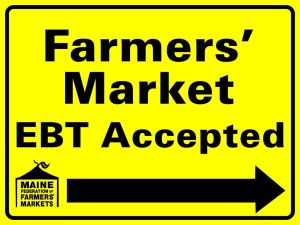 In fact, according the Maine Federation of Farmers Markets, these markets in Southern Maine can accept SNAP EBT:
Berwick Winter Farmers' Market
Kittery Community Market
South Berwick Farmers' Market
Bridgton Winter Farmers' Market
Brunswick Winter Market
Brunswick-Topsham Land Trust Farmers' Market
Brunswick Farmers' Market
Portland Winter Farmers' Market
Skowhegan Winter Farmers' Market
North Berwick Farmers' MarketKennebunk Farmers' Market
Portland Winter Farmers' Market
Sanford Farmers' Market
Tri-Town Winter Farmers Market
Windham Farmers' Market