I've built out a list of birthday freebies for kids and teens. Why teens?
Because some restaurants with a rewards club ask users to be at least 13 years old to join. Some want you to be at least 18 (no fun)!
On the other hand, many of the restaurants that have kids eat free promotions on a regular basis also usually do something for a child's birthday.
Also, many of these restaurants also offer senior discounts.
List of birthday freebies for kids and teens
Right now, this list is of restaurants that are chains. However, if you know of Maine-centric restaurants or eateries that give birthday freebies for the little ones–and have locations in Southern Maine–please let me know.
Now onto the list of restaurants in Southern Maine with birthday freebies for your kids.
Applebee's
Rumor has it you'll get a BOGO coupon by email that you can use on your kid's birthday. Sign up here for Club Applebees to get that Applebee's birthday reward.
You'll find Applebee's in the following Southern Maine locales:
Auburn
Biddeford
Brunswick
Portland
Sanford
South Portland
Windham
Chili's
At Chili's, kids always eat free when an adult is ordering an entree. However, the adult has to be a member of the My Chili's Rewards program to get this freebie.
So, if you eat out at Chili's on your child's birthday and you're in the rewards program, well that would qualify as a birthday freebie for your kid, right?
The only Chili's in Southern Maine is located in South Portland.
Dairy Queen aka DQ
When you sign up for the Blizzard Fan Club, Dairy Queen does ask for your birthday. However, it doesn't say what you or your child would get for free on their birthday. I would assume it's a free Blizzard.
There's a DQ right in Kennebunk, near where we live. In fact, the Go Kennebunks: Kennebunk, Kennebunkport & Arundel Chamber recently celebrated the fact that our Dairy Queen has had the same owner for the past 30 years.
In addition to Kennebunk, you'll find Dairy Queens in these Southern Maine cities and towns:
Auburn
Biddeford
Kittery
Old Orchard Beach
Saco
Sanford
South Portland
Topsham
Wells
Westbrook
Windham
Denny's Birthday Freebies
While kids eat free at Denny's everyday with an adult who spends at least $6. Also, they can get something free on their birthday, too.
Just sign up for Denny's Rewards.
There is a single Denny's in Auburn.
IHOP
The birthday freebies at IHOP are really for teens. That's because you have to be at least 13 years old to join the IHOP Rewards club.
So, what will your teen receive on their birthday? A free stack of pancakes.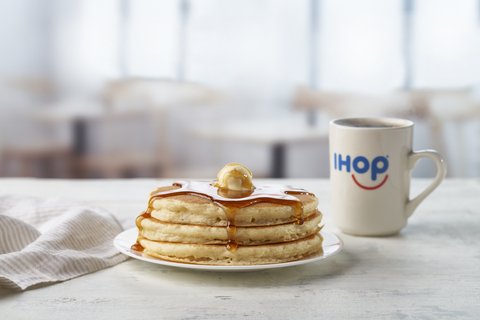 Photo courtesy of IHOP
You'll find IHOP in Southern Maine only. Where?
Don't forget about IHOP's National Pancake Day celebration.
Jersey Mike's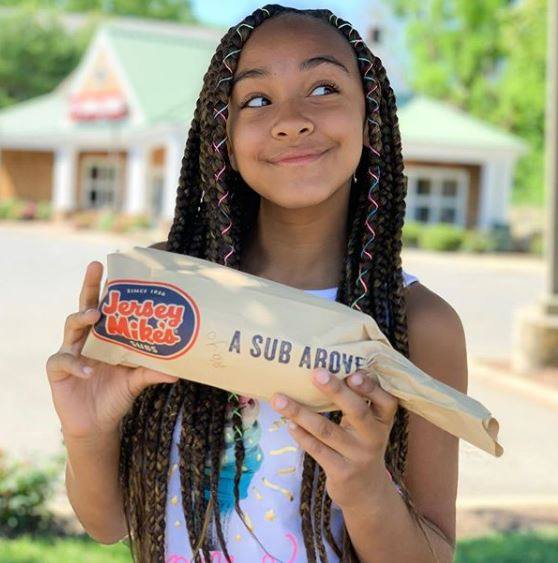 Photo courtesy of Jersey Mike's
If you're at least 13 years old and have created a My Mike's account at Jersey Mike's, then you'll get a free sub sandwich on your birthday.
Of course, adults and parents can sign up for an account so they can get free subs, too.
Currently, here are the Jersey Mike's locations in Southern Maine:
Auburn
Brunswick
Scarborough
Topsham
Windham
In addition, here are the "coming soon" locations in Southern Maine for Jersey Mike's:
Red Robin
Adults get a free burger on their birthday at Red Robin. And kids, well, their Red Robin freebie is a dessert sundae.
Even better, you don't have to join any club or sign up for anything to get this birthday freebie.
Finally, there is a single Red Robin location in Southern Maine. It is in Scarborough.