National Nurses Week (May 6-12) is the perfect time to share discounts that healthcare workers, including nurses, can enjoy year round.
What is a healthcare worker discount? Those working in the medical field are able to save money when shopping at certain stores. All they need to do is confirm their employment or show an ID at the checkout counter and, voila, instant discount.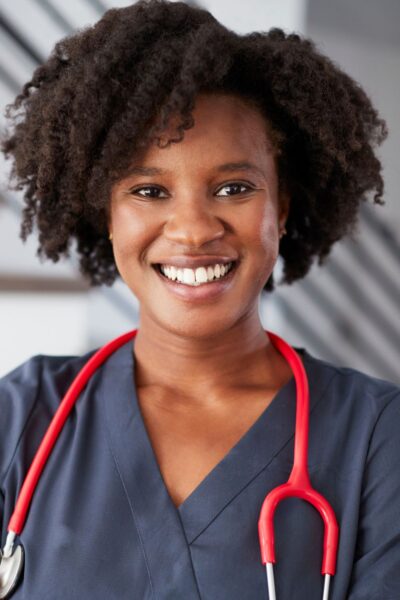 Canva
How to get a healthcare worker discount
Many of the businesses I've tracked down offer this discount in person as well as online.
In the former scenario, like I said, you likely just have to show your work ID to prove you work at a doctor's office, in a hospital, on an ambulance or something similar.
In the latter scenario, you'll probably have to go through a third-party site to verify your employment in the healthcare field.
Finally, I've tried to include only brands with a presence in Southern Maine. However, with some companies, you can get this healthcare worker discount by shopping online only. So you may see stores that aren't located in Maine, but I've included them nonetheless.
Adidas
There are three ways healthcare workers can get a discount on Adidas items. One, by shopping online at Adidas.com.
Two, they can shop in person at an Adidas store.
And, three, they can get a discount at an Adidas factory outlet store.
There is an Adidas factory store at the Kittery outlets.
Asics
The Asics discount program for medical professionals allows you to get 40% up to five (5) full-price items in a single checkout. However, this is for shopping online only.
Chipotle
While Chipotle doesn't have a healthcare discount, per se, once a year they do usually give free food and discounts on food to nurses during National Nurses Week.
Here's where you'll find Chipotle in Southern Maine:
Auburn
Portland
Saco
South Portland
Westbrook
Choice Hotels
Doctors, nurses and paramedics are all eligible for a discount at Choice Hotel properties. Comfort Inn is part of the Choice Hotel brand.
Crocs healthcare worker discount
Crocs gives medical professionals 15% off full-priced footwear, but it's available online only.
General Motors
GM's healthcare discount (which also includes other first responders) goes through 2024. Car discounts are as high as $1,000 off a new Cadillac.
JOANN Stores
The JOANN health professional discount is 15% off and you can use it online or in person.
Joann's has three Southern Maine locations. They are:
Also, JOANN is a pet-friendly store.
L.L. Bean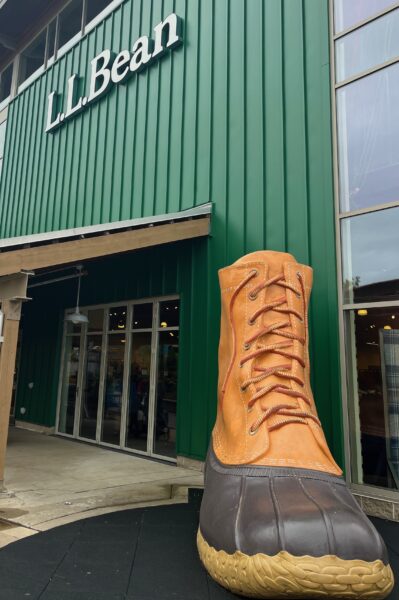 Photo by Leah Ingram
Medical professionals get 10% off at L.L. Bean, after they verify their status. Note: you must be licensed in your respective field to qualify for the discount.
Also, you can use this discount at the main L.L. Bean store in Freeport. However, it is not good at the outlet location.
This article explains L.L. Bean's two-a-day discounts.
Lululemon
This Lululemon healthcare worker discount is lumped in with a first responder discount. That is, if you work in the following fields–and can verify your employment via SheerID–you'll get 15% off at Lululemon stores:
EMTs
medical doctors
licensed nurses
This Lululemon discount is good in store as well as online. And, in reading the terms and conditions, it looks like you could use it at the Lululemon outlet in Kittery, too.
Madewell
Madewell gives first responders and medical personnel 15% off. If you want to shop in person at the Madewell store in Portland, you only need to show your ID at the counter.
Speaking of Madewell, I found a ton of Madewell markdowns at Marden's.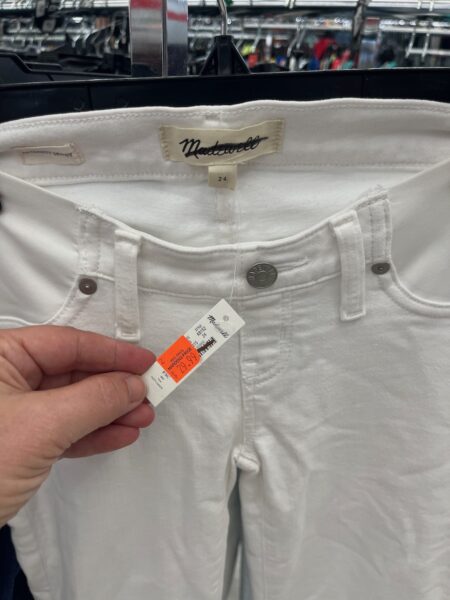 Photo by Leah Ingram
Patagonia
It appears that Patagonia offers a discount one day a year–on First Responders Day, which is October 28th. On that day those working in the field get 10% off.
You should be able to use this when shopping in person at the Patagonia outlet in Freeport.
T-Mobile
Not only does T-Mobile offer discounts for seniors, aged 55+, but also they have a first responder discount. That is, First Responders get 50% off family lines with the Magenta unlimited plan.
Under Armour
Under Armour offers 20% off for medical professionals. This includes first responders, healthcare workers, doctors, nurses and emergency medical technicians aka EMTs.
You can use this discount online or in person, including at the outlet store in Kittery. It's called the Under Armour Factory House.
Verizon Wireless
Nurses can save up to $25 a line with the Verizon healthcare worker discount.