Maine Restaurant Week started in 2009 as a way to help local eateries survive during the non-tourist winter season.
For them, summer is like what Black Friday is for retailers.
That is, if they had to shut down during the cold weather months, they would (hopefully) make up for lost revenue by earning a ton during summer.
Therefore, their books would go from red to black.
However, thanks to the brains behind Maine Restaurant Week, they've given Mainers and others a reason to dine out in the winter.
Plus, they've provided an incentive for locally owned and independent restaurants to stay open during the first two weeks of March.
Finally, since its founding, restaurant week (or weeks) in Maine have benefitted more than just those businesses.
They've found a way to support good causes, too.
When is Maine Restaurant Week
Restaurant week in Maine is always held from March 1 through March 12.
It began with restaurants in Portland.
Adobe Photos
However, since then it has expanded to many more locations throughout Southern Maine.
Many of these eateries come up with special prix fixe menus and menu pricing.
For example, there are often three-course meals offered at one of these price points:
On the other hand, some restaurants have special pricing that does not involve a fixed price.
Still, there might be an exclusive restaurant week menu for diners to enjoy.
Where can I go for Maine Restaurant Week
While restaurants throughout the state of Maine participate in restaurant week, I'm focusing on those in Cumberland and York counties only.
You know, Southern Maine.
I've grouped them here, in alphabetical order, by town.
Not surprisingly, you'll find the largest selection of restaurants in Portland, which is where restaurant week got its start all those years ago.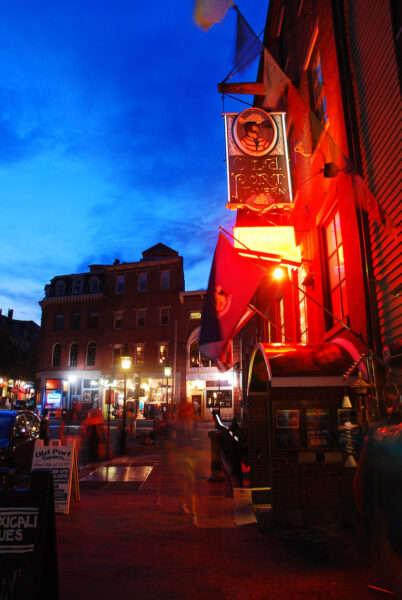 Adobe Photos
Arundel
Bandaloop
Biddeford
Batson River Brewing & Distilling
Vickie's Veggie Table
Vicki's Veggie Table in Biddeford/Photo by Leah Ingram
Brunswick
555 north
Noble Kitchen + Bar
Pepper's Landing
Cape Elizabeth
Sea Glass Restaurant at Inn by the Sea
Cape Neddick
Nubb's Lobster Shack
The Tiller
Cumberland
Dara Bistro
Freeport
Freeport Oyster Bar
Maine Harvest at the Harraseeket Inn
Stop in to some of the Freeport outlets before or after your meal.
Gorham
MK Kitchen
Sebago Brewing Company
Hollis
The River Tap & Grill
Kennebunk
Batson River Brewing & Distilling
This is a dog-friendly restaurant where I enjoyed this lobster roll on the porch while my pups Oscar and Sadie hung out under the table.
Photo by Leah Ingram
Federal Jack's
Little Barn (inside the White Barn Inn)
Sebago Brewing Company (Sebago is one of the places in Kennebunk that holds trivia night.)
Lewiston
Fish Bones Grill
North Yarmouth
Trudy Bird's Olbar
Portland
Batson River Brewing & Distilling
Blue Spoon
Boone's Fish House & Oyster Room
Brickyard Hollow Brewing Co
Cheese Louise
Cumberland Club
David's
David's Opus Ten
Eventide Oyster Co.
Evo Kitchen + Bar
Flatbread Co.
Helm Oyster Bar & Bistro
The Honey Paw
Knotted Apron
The North Point
Petite Jacqueline
REGARDS
Ri Ra Irish Pub + Restaurant
Old Port Sea Grill and raw bar
Solo Italiano
Sur Lie
TIQA
UNION at the Press Hotel
Via Vecchia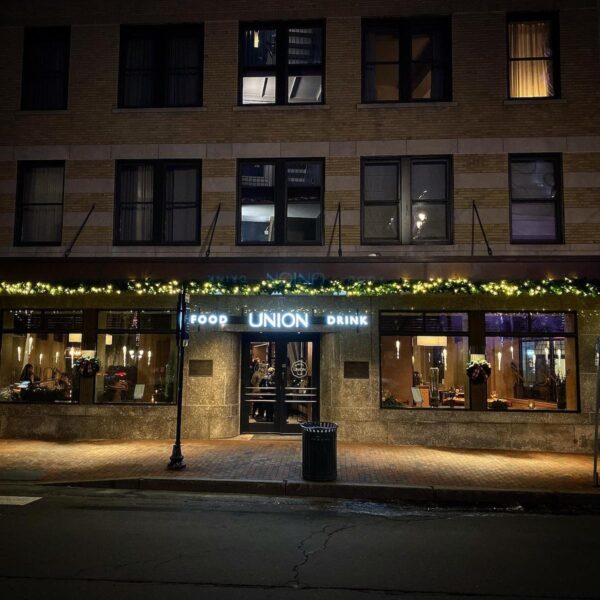 Photo courtesy of Union Restaurant
Saco
Sea Salt
Scarborough
Nonesuch River Brewing
Pine Point Grill
Sea Dog Brewing Company
Sebago Brewing Company
South Portland
Davids 388
Elsmere BBQ and Wood Grill
North 43 Bistro
Sea Dog Brewing Company Broadway (both locations)
SoPo Seafood
Topsham
Sea Dog Brewing Company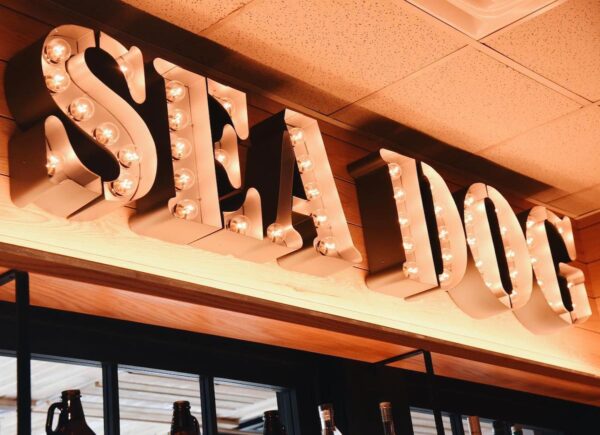 Photo courtesy of Sea Dog Brewing Company
Wells
Batson River Fish Camp
Yarmouth
Gather Restaurant
You can visit the Maine Restaurant Week website for a complete list of participating restaurants.
How restaurant week benefits a good cause
In addition to bringing a lifeline to local restaurants, restaurant week also helps Preble Street, through sponsorships and event ticket sales.
What is Preble Street?
The mission of Preble Street is to provide accessible barrier-free services to empower people experiencing problems with homelessness, housing, hunger, and poverty and to advocate for solutions to these problems, as per the Preble Street website.