I finally have an opening date for the new Costco in Maine. I'm even more excited than when I learned there will finally be a Costco in Maine.
That is, in 2022, the Scarborough Planning Board finally approved a proposal to build Maine's first Costco location in Scarborough Downs.
I discovered that Costco's official party line is never to comment on a store's opening until about three months before it actually does open. In August 2023 I reached out again and was still getting that party line.
However, I drove by the Scarborough location recently. The gas station was framed out and so is the store itself. That's all a good sign.
Then I checked the Costco website again in late August and guess what? Finally, I can give you the tentative opening day. It is November 2023.
Questions about the Costco in Maine
Since I first wrote this article, I've gotten lots of questions about the Costco in Scarborough, Maine — including about the opening date. So I've updated this article to answer all of those questions as best I can.
Photo by Leah Ingram
Where will the Costco in Maine be located
As I mentioned Costco will be part of the shopping district at Scarborough Downs, part of the mixed use residential and commercial area that used to be part of the racetrack.
The actual location is at the intersection of Payne Road and Scarborough Downs Road.
You would use Exit 42 off the Maine Turnpike (aka 95) to access it.
I drove past the site in June, still under construction, on my way to Marden's.
Photo by Leah Ingram
In case you didn't know, Scarborough is the next town south from Portland–well, South Portland.
So, if you wanted to know if there was a Costco in Portland, Maine, well, Scarborough is the closest you're going to get.
Before this, if Mainers wanted to shop at Costco, they had to drive to Nashua, New Hampshire, or Danvers, Massachusetts.
What can I expect at this new Costco
According to this article in the Portland Press Herald, the Costco Wholesale Club store will not only be for shopping but also for getting gas.
Usually, wholesale club members can get gas onsite for cheaper than regular retail gas stations.
So expect to see long lines at the Costco gas station once it is open.
The warehouse itself will be about 160,000 square feet.
The Costco corporate website says that Costco stores range in size from 80,000 to 230,000 square feet, with the average being 146,000 square feet.
So, I'm guessing the Scarborough warehouse will be impressive to visit, once it opens.
The last time I drove by the Payne Road location in Scarborough, the gas station was framed out, the concrete for parking areas had been poured and there was one wall up inside the frame of the warehouse.
Questions about the new Costco in Maine
Now, let me answer all of your questions about the new Costco opening in Maine.
Is there a Costco in Maine
As of this writing, there is not a Costco open in Maine. But that's all going to change very soon.
When is Costco opening in Scarborough, Maine?
As of right now, all I can tell you is that November 2023 is the target date for the Costco to open in Scarborough, Maine. I'm sure that as that date gets nearer, I'll have a better sense of an exact date.
In fact, I've reached out to the Costco media relations folks to see if I can attend any media previews they might have before the official opening. I sure hope I can and they do.
What will the hours be at the Costco in Scarborough, Maine?
I don't know yet what the hours will be. However, here are the hours at the Costco in Cranberry, Pennsylvania, that we used to visit.
Mon-Fri. 10:00AM – 08:30PM
Sat. 09:30AM – 06:00PM
Sun. 10:00AM – 06:00PM
And also the hours at the Costco in Danvers, Massachusetts. That latter Costco is currently the closest Costco to me in Maine.
Mon-Fri. 10:00AM – 08:30PM
Sat. 09:30AM – 06:00PM
Sun. 10:00AM – 06:00PM
Those hours are identical, aren't they? So unless something strange happens, my guess is those will be the hours for the Scarborough Costco, once it opens.
Will there be a pharmacy at the Costco in Maine?
From what I can tell, the Costco in Maine will have a pharmacy. In fact, in every Costco location I've ever visited there has been a pharmacy and an optician for glasses.
Fun fact: you don't have to be a Costco member to get your prescription filled. Anyone can walk in and visit the pharmacy.
Now, I cannot confirm about the pharmacy or optician until Costco releases more details about this new store location.
What is the closest Costco to Maine?
Until the Scarborough location opens, you've got two options for shopping at Costco near Maine. One, you can go to the Costco in Danvers, Massachusetts, like I do. It is easier for me to get to from my Southern Maine home.
Or, two, you can visit the Costco in Nashua, New Hampshire. If you live along the New Hampshire border, that store location may be easier for you to get to.
What are the Costco Maine locations?
After the store in Scarborough opens, it will be the only Costco in Maine. I'm not sure what metrics or algorithms Costco uses in determining where to open warehouses. However, if you have a suggestion for a new Costco location — in Maine or elsewhere — you can use this feedback page on the Costco website.
Costco supports Maine businesses
Did you know that you can buy Maine-based brands in Costco?
For example, when shopping at a Costco location near Pittsburgh, we bought York-based Stonewall Kitchen's blueberry preserves.
In addition, Costco sells Toms of Maine toothpaste as well as a ravioli featuring Maine lobster.
Reasons to join Costco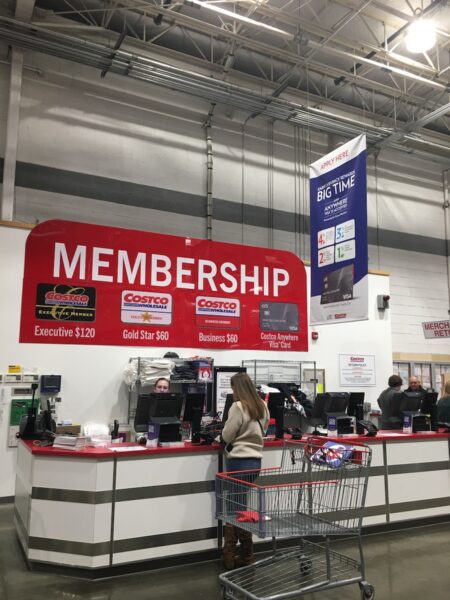 Photo by Leah Ingram
My husband and I have been Costco members since 2015, even though we're never lived super close to a Costco location.
We find enough value in shopping at Costco that it is worth it to join versus other warehouse or wholesale clubs.
For example, did you know that Costco is the largest retailer of organic food in the United States?
Yeah, you would think Whole Foods would be number one.
But, no, Costco is.
Also, we've found it is worth it to pay more for the Costco Executive membership.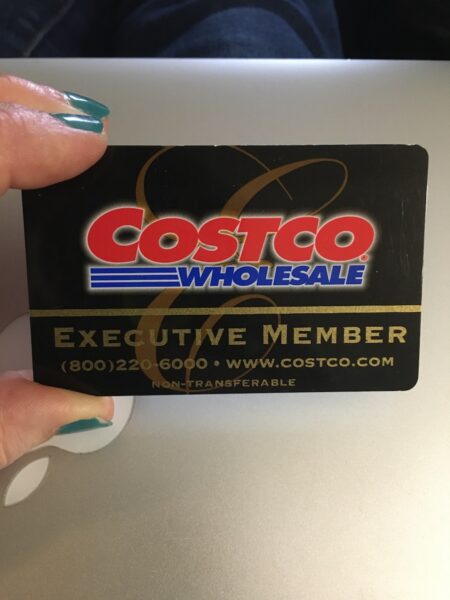 Photo by Leah Ingram
Sure membership costs $120 vs $60.
However, you get 2% back annually based on what you buy at Costco.
Every year we more than make up that $60 difference with that 2% back.
Also, sign up for the Costco VISA card through Citibank.
There is no annual fee.
It also gives you cash back for purchases you make at Costco or anywhere else.
FYI, if you want to pay by credit card at Costco, they only accept VISA.
Other services available at Costco
Of course, you can buy home goods, food and gas at Costco.
In fact, when egg prices were at their highest, I found the best prices on eggs at Costco.
Photo by Leah Ingram
However, these are the other services you get with a Costco membership:
Glasses and eye exams
Hearing aids
Pharmacy (though anyone can use the Costco pharmacy, not just members, especially for flu shots)
Tires
Auto services
Travel agency
Generator installation
Closed on holidays
Finally, Costco treats its employees well by closing on most major holidays.
In fact, I took this picture at a Costco near where we used to live.
It shows the holidays when the store is closed and the employees have the day off.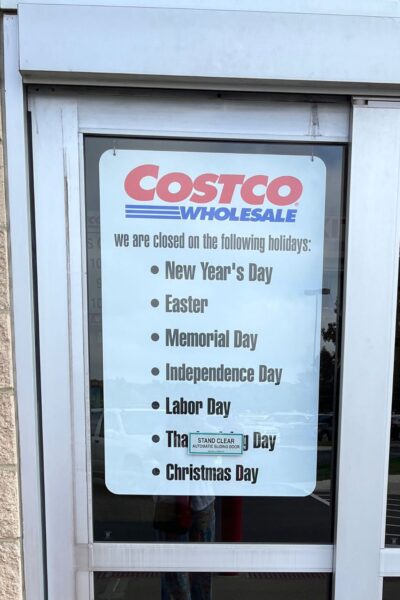 Photo by Leah Ingram
New Costco locations in 2024
At first I thought that the Scarborough, Maine, location wouldn't open until 2024. So, I was pleasantly surprised to see it listed on the Costco website as opening in November 2023.
That being said, Costco hasn't listed any new locations for 2024 yet. However, I recommend bookmarking the page on the Costco website for new locations coming soon so you can check back regularly.
Finally, if Costco does end up opening a second or other locations in Maine, I'll be sure to update this article.