Whether you're visiting Maine for the weekend or you're looking for something to add to your vacation itinerary, then you'll want to know about all the free things to do in the Southern part of the state.
While vacations are undoubtedly beneficial for mental health, not everything enjoyable has to come at a high price. Thus, this roundup of free things to in Maine.
Free things to do in Southern Maine
If you're taking a vacation to Maine, you may be surprised to learn all of the free things to do here. This includes sight-seeing, touring landmarks or taking a nature walk. In fact, some of the best places to visit in Maine also happen to be free to access.
Thanks to the folks at Stacker, who scoured Tripadvisor, I can bring you these top free things to do in Maine. Of course, given this blog's name, I'm focusing exclusively on things to do in Cumberland and York counties in Southern Maine.
Short Sands Beach, York, Maine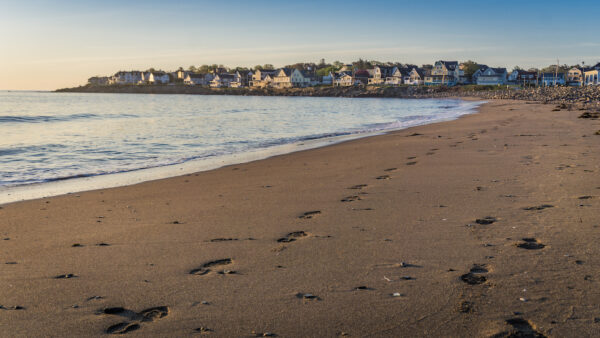 Adobe Photos
Short Sands Beach is one of four dog-friendly Maine beaches in York. Families like it, not only because they can bring their dogs, but also because it has a great playground for kids.
While the beach is free to access, parking is not. You'll have to park in a metered spot.
Footbridge Beach, Ogunquit, Maine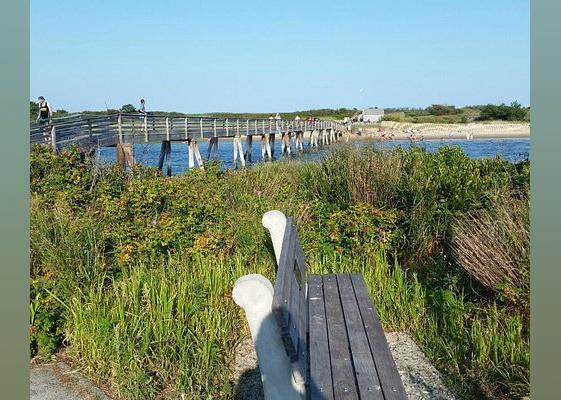 Tripadvisor
Once you cross the footbridge from the mainland to Ogunquit's Footbridge Beach, you'll feel like you're on a deserted island. And that's in a good way.
Unlike many of Maine's rocky beaches, Footbridge Beach has smooth sand with a few shells for collecting.
It is free to walk over to the beach. However, in season, it's a challenge to find free street parking in Ogunquit.
Also, during the summer, you can enjoy free concerts in Ogunquit.
Rachel Carson National Wildlife Refuge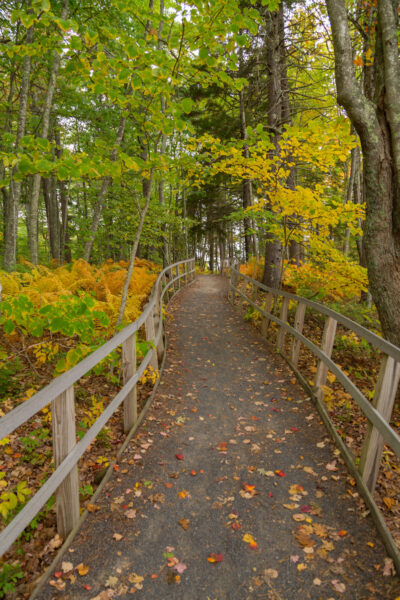 Adobe Photos
Rachel Carson is best known as the author of the book Silent Spring, which changed how Americans think about pesticide use and its effect on the environment. Also, she helped to found the Maine chapter of the Nature Conservancy.
The Rachel Carson National Wildlife Refuge spans a number of towns in Southern Maine. According to the U.S. Fish & Wildlife Service, which oversees the Refuge, it is located along 50 miles of coastline in York and Cumberland counties. It consists of 11 divisions between Kittery and Cape Elizabeth, and is designed to protect valuable salt marshes and estuaries for migratory birds.
One of the easiest places to access the Refuge is in Wells, Maine, near the intersection of Route 1 and Route 9 (Western Avenue).
Walker's Point, Kennebunkport, Maine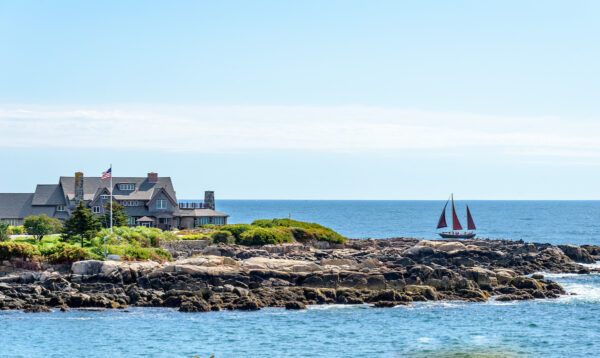 Adobe Photos
When you visit Southern Maine, you'll see hints of the Bush legacy all over the place. For example, the hospital in Biddeford is called the Dorothy Walker Bush Pavillion. The children's hospital in Portland is the Barbara Bush Children's Hospital. And you may even see former president George W. Bush walking in the Kennebunkport Memorial Day parade.
Then there is the Bush compound, off Ocean Avenue in Kennebunkport. It's on a spit of land called Walker's Point.
Remember: the first President Bush was George H.W. Bush–H.W. stood for Herbert Walker. Walker was his mother's maiden name.
Anyway, while you can't actually visit Walker's Point, no one can stop you from driving by on Ocean Avenue. It's a public road.
In fact, it's a lovely drive all on its own. Plus, if the former first family happens to be visiting, you can expect to see Secret Service at the front gate. If you wave hello, they'll often wave back.
We've included Walker's Point in our article about things to do in Kennebunkport.
Eastern Promenade Trail, Portland
Adobe Photos
According to Trails.org, the Eastern Promenade Trail is a waterfront trail on the edge of Portland. It was built along an old rail corridor.
Maintained by the City of Portland, the Eastern Promenade Trail takes you along the beautiful Back Cove, one of the prettiest waterfront places in Portland.
It's a beautiful place to take a complimentary, well, promenade along the water.
Also, you'll have access to East End Beach (another dog-friendly Southern Maine beach) where you'll find restroom facilities and a public boat launch, if you're so inclined.
Finally, Eastern Promenade is one of the site's for the Maine Outdoor Film Festival.
St. Ann's Episcopal Church, Kennebunkport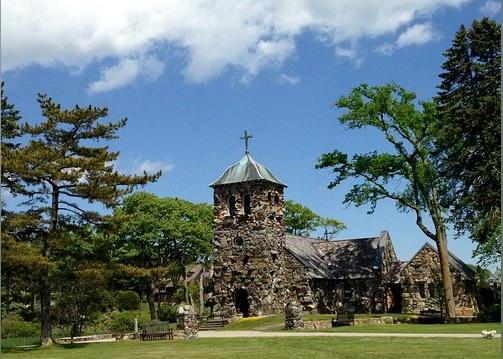 Tripadvisor
Visitors to St. Ann's Episcopal Church (167 Ocean Avenue, Kennebunkport) write on Tripadvisor about how awe-inspiring a visit to this church is. And you don't have to be religious to admire the beauty of the chapel–made of stone, wood and stained glass.
St. Ann's grounds are on the edge of the Atlantic Ocean and are open to the public most days of the week, starting at 9 a.m. The only time you can't visit is during Sunday services or when a wedding is rehearsing or happening.
You can easily pair a visit to St. Ann's with a drive-by of the aforementioned Walker's Point, which is a little further up Ocean Avenue.
Old Port, Portland, Maine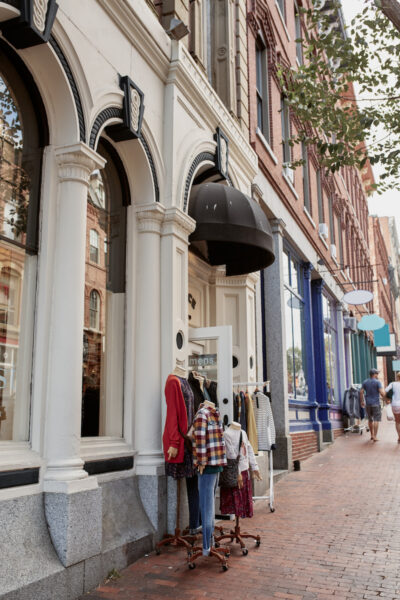 Adobe Photos
If you're looking for the shopping area in Portland, Maine, then you'll want to head to Commercial Street and Old Port. This is an historic part of the city that was once home to working fisheries and more.
While there is still plenty of commerce along the Portland waterfront, these days you'll find shoppers and tourists window shopping along Old Port's brick sidewalks and cobblestone streets.
Also, you'll find some of Portland's best restaurants in Old Port, including the best pizza in Portland.
Portland Head Light, Cape Elizabeth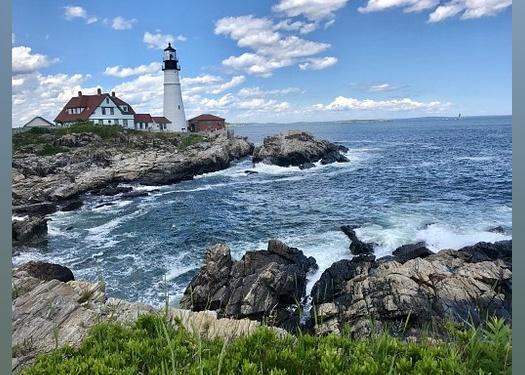 Tripadvisor
The Portland Head Light might just be one of the most recognizable lighthouse in Maine. And that's saying something since there are 60-plus lighthouses in the state.
The Lighthouse is located at 1000 Shore Road in Cape Elizabeth, within Fort Williams Park. The park is free to enter.
However, the Lighthouse is open just one day a year–on Maine Open Lighthouse Day. In 2023, that day is September 9.
The United States Coast Guard, the Maine Office of Tourism and the American Lighthouse Foundation together sponsor Maine Open Lighthouse Day.
Here is our roundup of Southern Maine Lighthouses, including the Portland Head Light.
Note: only 300 people are allowed to access the Portland Head Light on Maine Open Lighthouse Day. Free admission tickets are given out on a first come, first-served basis to climb the tower. Also, you must be taller than 48 inches and able to climb (and descend) the 85-plus steps.
During the summer, you can also enjoy the waterfront concert series in this park near Portland.
Marginal Way, Ogunquit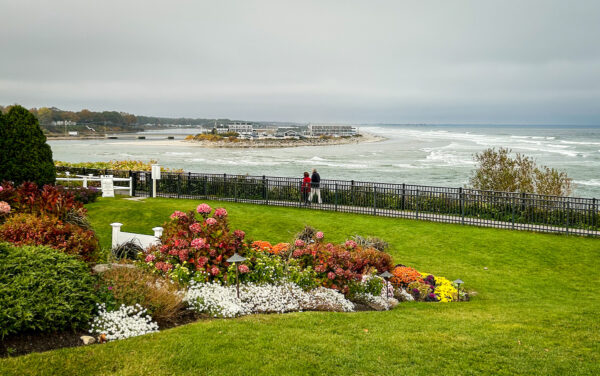 Adobe Photos
Tripadvisor describes Marginal Way as a cliff walk that runs 1.5 miles along the Atlantic Ocean. It starts at Shore Road in Ogunquit and ends at Perkins Cove.
Marginal Way is for human walkers only. You can't bring your dog with you for this walk during the summer. Also, you cannot ride your bike along the Marginal Way either.
Finally, Mainers walk here year round in all kinds of weather. However, it does get crowded during the summer months.
Another free thing to do in Southern Maine? Going to check out these Maine waterfalls.