There is nothing new about getting a discount on your coffee when you bring a Starbucks reusable cup with you. In fact, many years ago, I wrote an article about Earth Day discounts and covered lots of coffee shops that would take something like 10 cents off your order when you brought your own cup.
I don't hear about those offers as much anymore. However, Starbucks is still offering that discount when you bring a reusable cup. And it doesn't even have to be a Starbucks branded cup or mug like the ones I use with my refillable K cups and Keurig machine at home.
Photo by Leah Ingram
Starbucks reusable cup Earth Day deal
Speaking of Earth Day, starting on April 22, Starbucks is making it more valuable for customers to bring a reusable cup to the café for their daily drink.
That is, any customer that brings in a reusable cup gets 10 cents off their order. That's nothing new.
However, Starbucks Rewards members earn a discount and stars every time they bring a CLEAN reusable cup for their drink. So, if you're a Starbucks Rewards member, you'll get that aforementioned 10 cent discount, plus you'll earn 25 bonus stars for your rewards account.
Starbucks discount adds up
The discount may seem minimal, but, as everyone knows, change adds up. If you're a frequent customer, this could save a few bucks every month.
However, the true incentive is with those 25 Bonus Stars. In fact, it is at this threshold–25 stars–that you'll earn a free drink customization. That could be an espresso shot, dairy substitute, added syrup and more.
When you get to 150 Stars, you earn even more. That is, you'll get a free handcrafted drink or breakfast sandwich. The sandwich isn't handcrafted, though, only the drink.
All of this means that by bringing a reusable cup with you to Starbucks just six times, you've earned those freebies mentioned above. This is a savings of at least $5.
Think about it this way: if you're a loyal customer and you continue to bring a clean, reusable cup with you to Starbucks, you have the potential to earn a free drink every month.
Note: this offer is valid at participating locations on in-store beverage purchases only. So, using Target Drive Up to get your Starbucks doesn't count.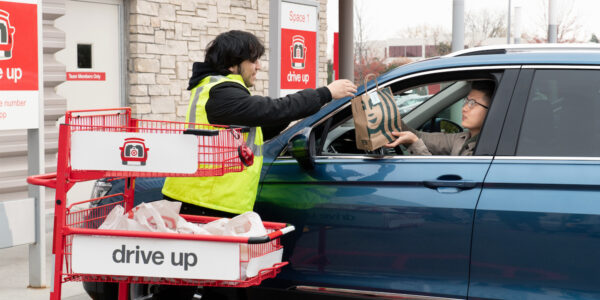 However, it looks like if you head into a Target store and go the Starbucks inside the store, you could bring your own cup.
Also, you can visit Starbucks with your clean, reusable cup up to three times per day.
See all the details here.
Southern Maine locations
You'll find Starbucks in these Southern Maine locations:
Biddeford
Brunswick
Falmouth
Freeport
Kennebunk (Maine Turnpike service plaza north and south)
Kittery
Portland (multiple locations)
Saco
Scarborough
South Portland (multiple locations)
Topsham
Westbrook
Windham